Contact Life Coach, Relationship Specialist, & Inspirational Speaker, Annalisa O'Toole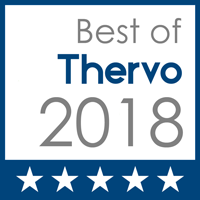 Appointments: 678-431-6528
Email: lifecoachannalisa@gmail.com
Speaker inquiries: 678-431-6528
Business Address: By appointment only: Buford, Ga. call for an appointment in person, or for a free phone consultation.
If you would like to submit your LIFE COACHING question to be considered for answering within a podcast, or on Coach A's blog, or on her youtube channel, please submit your question to:askcoacha@gmail.com
Please understand not 'all' questions will be made public; therefore, if you need immediate assistance, and your question is urgent; please 'contact' her to schedule a life coaching session either by skype (worldwide) or a phone session for an appt. in The est zone, or by making an in-person appointment in the Atlanta area. See above.
Coach Annalisa specializes in the following life coaching areas and provides life coaching for individuals and couples.
Marriage coaching – Premarital counseling – Divorce – Emotional Healing – Discovering your Calling – Dating Coaching – Separation coaching – Blended family counseling – Self-empowerment – Faith & spiritual counseling – Energy therapy – Raising your vibrations – LOA coaching – 
Life Coach Annalisa is a dynamic speaker and has delivered awesome talks for audiences nationwide. Her main speaking topics are:
Faith – Sales – Team growth – Communication – Dating – Marriage – Conflict Resolution – Emotional Health – Self-Empowerment – Divorce- Dating after Divorce – 
No relationship can thrive until an 'individual' thrives.  Individual personal growth can be achieved in many areas,

and Coach Annalisa is able to detect the personal or emotional blocks that hold a person back from achieving the best results in life.
Whether it is a relationship problem, past trauma experienced or an emotional healing issue that needs to be resolved, Life Coaching gives the tools to overcome and release the energy blocks to achieve your best self, helps you work through conflict resolution, improve your relationship, and even, helps you to discover your calling.
Life coaching can provide more confidence, offer self-improvement, self-empowerment, and enhance your marriage. Relationship coaching is great for singles, single and dating, and even dating after divorce. Life coaching, date coaching, and even marriage coaching appointments can improve your emotional health, can build your confidence, and provide hope for a positive future with finding or keeping the love of your life. Emotional healing helps clients to experience positive living, helps clients reach their personal goals, and even provide more peaceful feelings of
stability, and free those afflicted from depression, anxiety or extreme lack of motivation. Career coaching, as well as self-empowerment coaching, are great sessions that encourage positive action steps that provide a person with the path toward experiencing life with confidence, and peace of mind.